A home desk is more than just a workspace. It's an extension of your personality, and it should reflect who you are and what you like to do in your spare time. The perfect desk for one person might not be the right fit for another, but there are some qualities that every suitable desk needs. The following are some qualities of a proper home desk
1) FLEXIBILITY
Your desk should be able to do many things at once. Most desks today have a lot of wiring and other holes which can't be filled up if you want a clean look. Ensure there are spots for your speakers, phone charger, lamp, etc. – no matter how far they need to stretch.
2) STURDY, STABLE OR MOBILE
A suitable desk should be sturdy. If you have a big computer over it, it can collapse easily without proper support. However, if you have kids or dogs who'll run around the room all day, consider buying a mobile/folding table that will allow for better space management.
3) EASY TO CLEAN
Let's face it; nobody's perfect. Make sure your desk is easy to clean off with certain materials – i.e., wood, plastic, glass, etc., may not be the easiest to use when you have all this stuff just sitting on top of it! You'll spill something at least once in a while.
4) EASY ON YOUR EYES
A suitable desk should have the best light possible, whether it's natural or artificial. This would mean there are two different types of lights on the table – one on each side. They should give off enough light so you can work without straining your eyes. Having a good desk lamp is a plus! This is more of a necessity for office workers – at least it should be!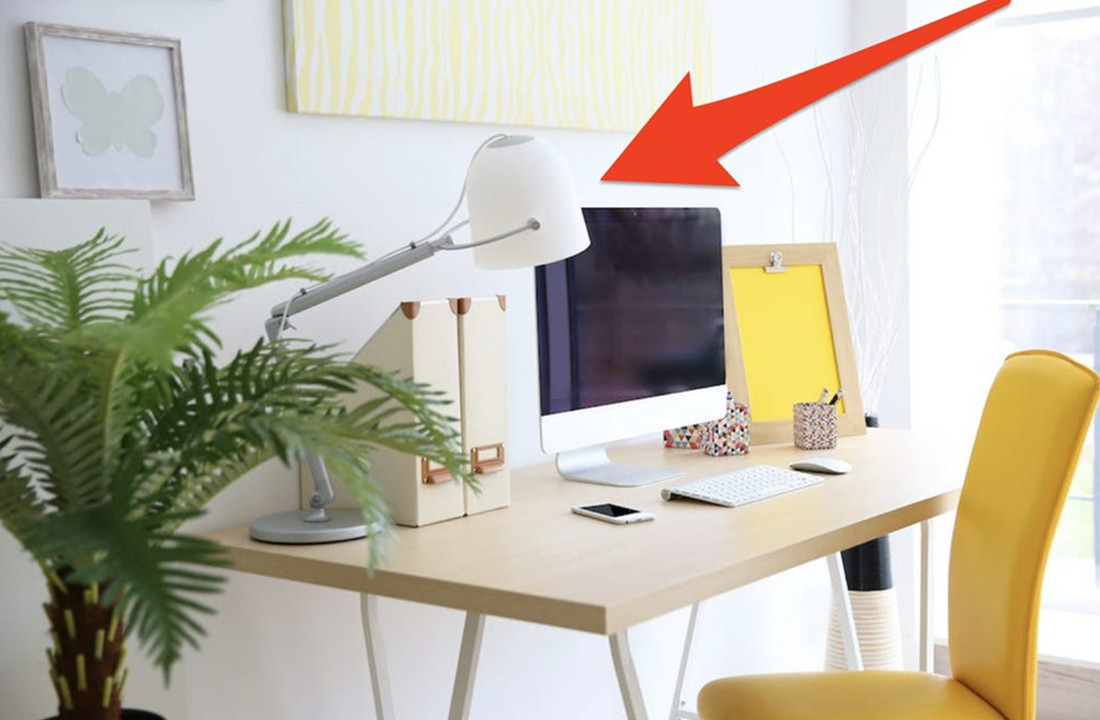 5) GOOD ENOUGH TO WORK ON
Since you'll be working at this desk for a long time, it should be comfortable and easy to use. A keyboard tray is always helpful in keeping your arms from going numb – if you have the space, it's an excellent addition to the desk. Today, most desks have a sliding keyboard tray, which is fantastic but may not be necessary for everybody.
6) LOOKS GOOD ENOUGH TO KEEP AROUND
People will judge you by what you have on your work desk – I mean, come on, it's right there in plain view while they interview you! While choosing a table, make sure that you like how it looks and what it says about you. A good color combination for a desk is black or white with red accents (keys, folders, etc.). It's classy yet straightforward – and will make sure your desk doesn't get dirty quickly!