Designing a home with warm lighting is an art that needs to be mastered. It can set the mood and create a pleasing environment, creating comfort by providing warmth on cold days. The following are some tips on warm lighting:
1. INCANDESCENT LIGHTS
Incandescent lights are great for spaces that want warmth and dimmed lights, like the bedroom or bathroom. These types of bulbs also work well with overhead lighting fixtures.
2. HALOGEN LIGHTS
Halogen lights are great for achieving warmer, dimmed lighting similar to incandescent light bulbs. The fundamental difference between halogens and incandescents is that the latter creates a more concentrated beam of light while halogens disperse light evenly throughout an entire space.
3. LOW VOLTAGE LED BULBS
Low voltage LED bulbs are the newest and most efficient way to get that warm lighting you seek. LEDs offer a great color temperature and emit very little heat, making them perfect for chandeliers, pendants, and other exposed, light fixtures.
4. CANDLE FLAME LIGHTS
Candle flame lights add warmth to any space because of their flickering glow like a real candle. The best types of flame lights are LED because they mimic the glow of an actual candle better than conventional light bulbs with their orange / yellow color temperature.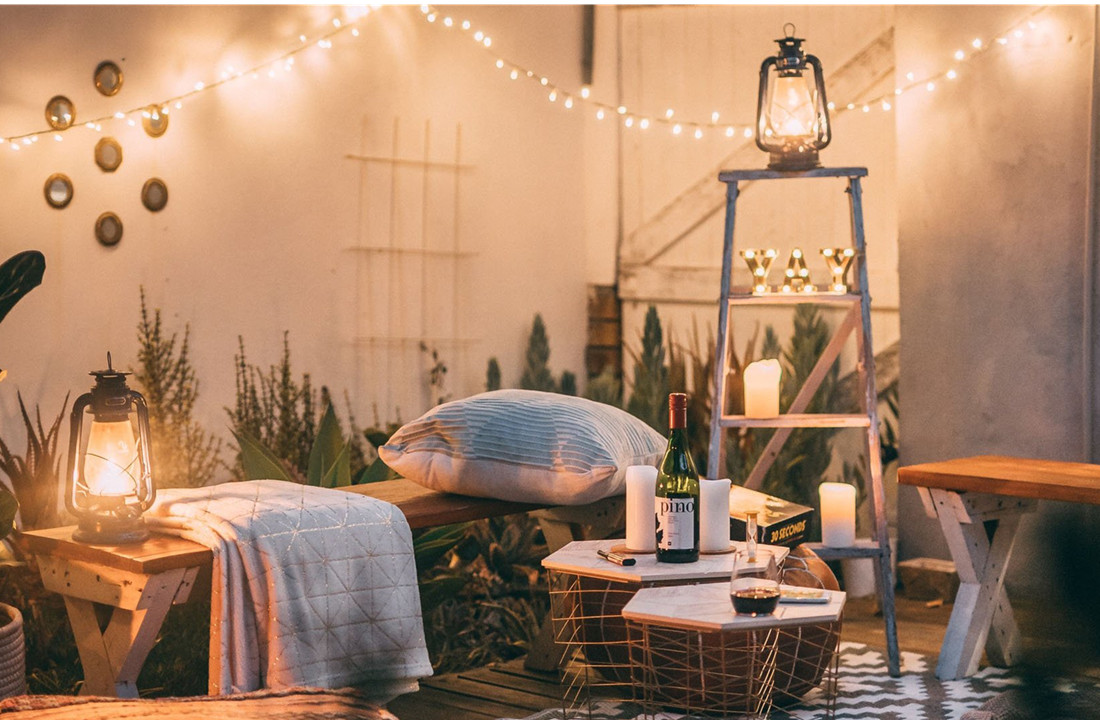 5. FIREPLACE LIGHTING
Fireplace lighting is excellent for creating particular moods in your spaces that you can't achieve with any other warm lighting fixture like recessed or track lighting.
6. SOLAR LIGHTING
Solar lights add a great warm touch to outdoor lighting and patio spaces. Most solar lights feature LED bulbs that are super-efficient and don't require direct sunlight to charge appropriately.
7. HALOGEN SHOP LIGHTS
Halogen shop lights give off warmth and put out a lot of light, making them the perfect solution for a laundry room or garage. These shop lights can also be used indoors where you need warm lighting.
8. INCANDESCENT SHOP LIGHTS
Incandescent shop lights are perfect for garages and warehouses because they put out a lot of light. These fixtures are also great for small spaces where you need to brighten up the room, but you don't want to use too much energy.