Making healthy recipes can be a daunting task. There are so many different methods and ingredients to choose from that it's hard to know where to begin. Here are tips on how to make healthy recipes.
1. CUT OUT SUGAR
When baking or desserts, try substituting half of the sugar for an artificial sweetener. It's in almost everything you eat anyway, so this is an essential step in making healthier food choices. As for other food, replace the sugar in sauces with balsamic vinegar or soy sauce instead, or try fruit juice to flavor your dish.
2. REPLACE WHITE RICE WITH BROWN RICE
Rice is a versatile food, so it's hard to degrade its value as a healthy meal choice. However, it's just as easy to cook brown rice like white rice, so this is a pretty simple adjustment.
3. REPLACE HIGH-FAT DAIRY WITH LOW-FAT VERSIONS
Just because you're on a health drive doesn't mean that you have to give up your favorite foodstuffs! Just change the recipes slightly by using milk instead of cream in your mash, or opt for low-fat cheese rather than the full-fat variety.
4. USE LEAN MEAT
Lean meat has less saturated fats than other types of meat, so it's a healthier option. It can still be tasty though, see this recipe for garlic lemon chicken, which uses lean chicken breast and tastes delicious!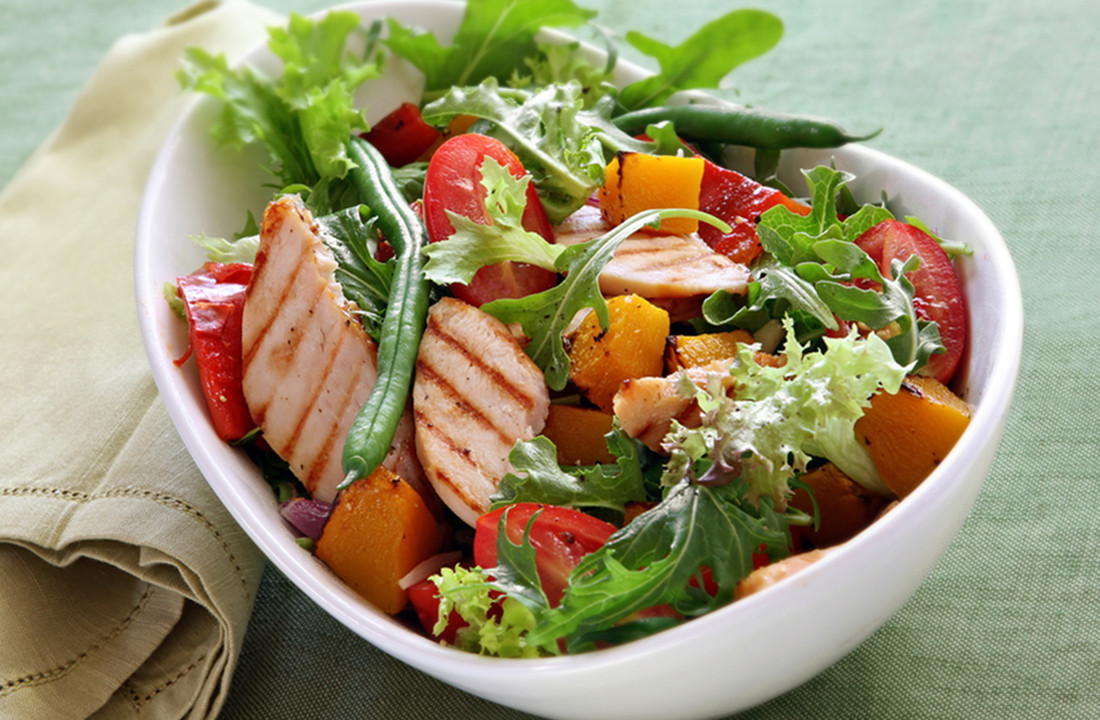 5. SNACK ON FRUIT
Most of us snack at some point, so why not make it healthy? Fruit makes a great snack because it's high in vitamins and minerals. It's also versatile, and you can eat it raw or use it as a tasty ingredient in recipes.
6. USE MORE VEGETABLES
When prepping your dinner menu plan, make more of your recipes vegetables. Even if you don't like vegetables, there are lots of ways to make them tasty. Roasted vegetables are delicious with pretty much any meat or fish recipe, or try making some steam-fried vegetable dumplings instead of the crispy kind!
7. ADD FRUIT TO SAVOURY DISHES
Ok, this sounds a bit odd, but trust me, it works! Cooking apples go well with pork and other meats. Try peeling and slicing one apple for every two people, then mix it with all the meat during cooking. The juices from the fruit will incorporate into the meal, giving you a tasty sauce that goes well with everything.